Prolouge:

She did it. SandStorm and her team were standing on a platform; they became Master Rank Explorers. SandStorm and her team weren't like the other Pokemon. No, they were different. When she was about to give her speech, a Porygon-Z of their kind appeared and used Ancient Power. SandStorm quickly used Sonic Boom to destroy the rocks, and the attack was vaporized completely. She thought she'd done it again when…

THUNK!

A young female Buisle woke up after smashing her head into the wall with a yelp of pain which woke up her older siblings.

"What is it? Was that pitifull sneaking attempt to kill us in our sleep, or to steal stuff from us?" Asked one of her brothers in a cold, harsh tone, he was the youngest of her siblings, but she was still younger.

"Shut up, Vortex!" Yelled Tsunami, the oldest," Are you OK, SandStorm?"

"Yeah, I'm fine." She said, looking at her other two brothers, Hydro and Jet, who were looking at her with concern.

"Come on! Lighten up! Tomorows your big day!" Smiled Tsunami.

"Yeah, but there is a downside, however," She smiled," I have to see Vortex every day!" Everybody but the furious Vortex burst out laughthing.

'Tsunami is right' SSB thought as she went back to bed,' Tomorow really is my big day, tomorow, I'll become an explorer!'

====================================================================

Now, I don't want anybody saying things like:

"Porigon-Z can't learn Ancient Power!" Explained in chapter 1

"What is an R.A.P.?" Explained in chapter 1

"Who's SSB?" who else but SandStorm? I stated that its a female and that she's the only female in the chapter.

etc.
---
Please check out my Fan Fics (They're in this forum).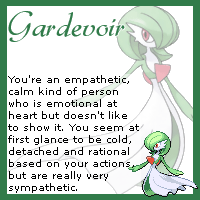 I'm not always rational, but I think people think I am.
… errazib nialp tsuj era serutangis emos ,wonk ouy.
Buisle is the ruler of the seven seas of sand, it is the terror of all Floatzel!
Man, I wrote Fics of three different Pokemon story types! What's next?! A wild Pokemon fic?! Hmmmmm…
[07/15/2009 19:39:44]