Basiclly post any characters who died/ left the fic (most likely) forever.

I'm gonna miss Tyranitar, But not Taylor.
---
Please check out my Fan Fics (They're in this forum).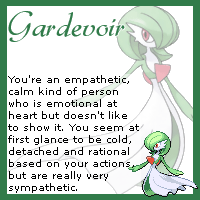 I'm not always rational, but I think people think I am.
… errazib nialp tsuj era serutangis emos ,wonk ouy.
Buisle is the ruler of the seven seas of sand, it is the terror of all Floatzel!
Man, I wrote Fics of three different Pokemon story types! What's next?! A wild Pokemon fic?! Hmmmmm…
[04/04/2010 10:40:41]